Join a Real Life small group! It's a great way to study the Bible & develop friendships on campus!
Have questions about small groups?
Contact Hannalei Weiniger (619) 613-9087‬ or Ryan Tornberg ‭(503) 580-1111‬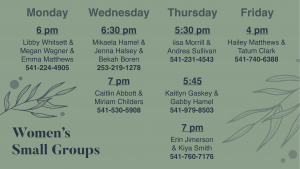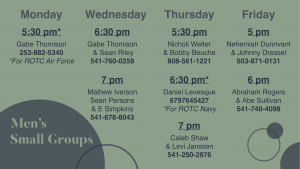 More ways to get connected at Real Life:
Follow the link below to fill out a Connect Card!