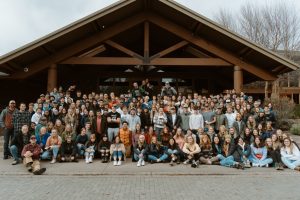 Real Life is a community of college students at Oregon State University learning to follow Jesus and share his hope with others
---
Real Life is on TUESDAY NIGHTS at 8PM!
Streaming on every Tuesday night on FACEBOOK 
STAY CONNECTED: Facebook | Instagram | PODCAST VIA WEB  | PODCAST VIA SPOTIFY
---
(September 27, 2022 – May 29, 2023)
Who: College students
When: Tuesday Nights at 8pm
Where: LaSells Stewart Center on Campus
What: Join us to study the Bible, learn about Jesus, grow in your christian faith, and fellowship with other students. New people and visitors are always welcome.
New to OSU? Looking for a place to get connected?
More ways to get connected at Real Life:
Serve | Fall Retreat | Spring Retreat
---
2022 – 2023 Real Life Team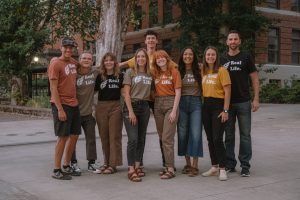 From left to right: Emanuel Quesada, Caleb Shaw, Isabella Morrill, Kaitlyn Gaskey, Nicholi Welter, Erin Jimerson, Caitlin Abbott, Chad Weaver  
(not pictured: Bethany Weaver, Scott Schindelar, Nehemiah Dunnavant & Ryan Tornberg)
Events:
Spring Retreat
Fall Retreat
Real Life Staff:
Chad & Bethany Weaver
Hannalei Weiniger